MOVING FORWARd

we WILL NO LONGER BE POSTING AUDIO LINKS ON OUR SITE. THANK YOU FOR YOUR CONTINUED SUPPORT. PLEASE ENJOY OUR VIDEO MESSAGES.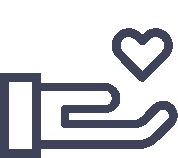 "Whoever is generous to the poor lends to the Lord, and He will repay him for his deed."
FREE
life changing messages SENT DIRECTLY TO YOUR INBOX
Please enter your name & email address here.